Welcome to Willmark Homes. Our team is so excited about the projects we are working on in 2017 and we can't wait to show you what they are! Until then, we would like to share some of the trends for the upcoming year that are quickly becoming customer favorites. 2017 is a year to make bolder choices with interior design. We love all of the options below.
1. WALLPAPER - This isn't your grandma's 1970's wallpaper. Think fresh, fun designs that add texture and character to a space. Great places to incorporate wallpaper are bathrooms, bedrooms, dining rooms, office spaces or behind open shelving. Take a look at our inspiration below.
2. GREEN - 2017 is all about green! If you aren't keen on bold green walls, try adding pops of color in home decor or plants. Take a look at this beautiful home we remodeled that was featured in Country Living Magazine. The pops of green help this classic farmhouse feel bright and modern.
3. SHIPLAP - The shiplap trend is here to stay! If you love Joanna Gaines as much as we do, you will have noticed her ability to make shiplap feel classic and trendy all at the same time. Whether you're going for a farmhouse look with painted white shiplap or a statement wall with bold black boards, it is an easy way to add instant character to a home.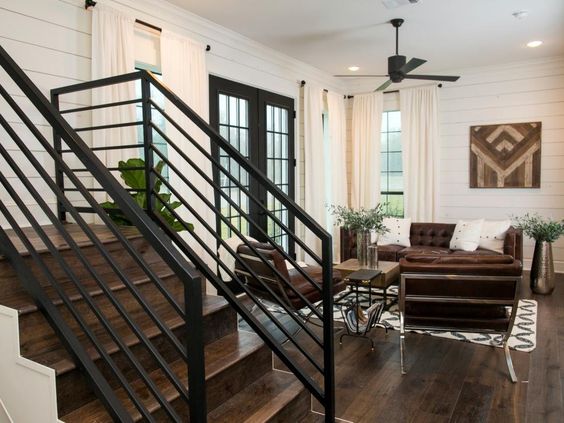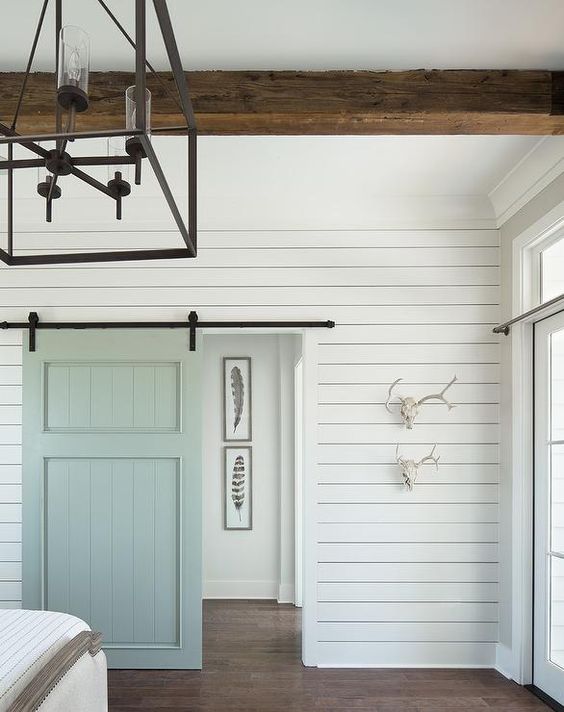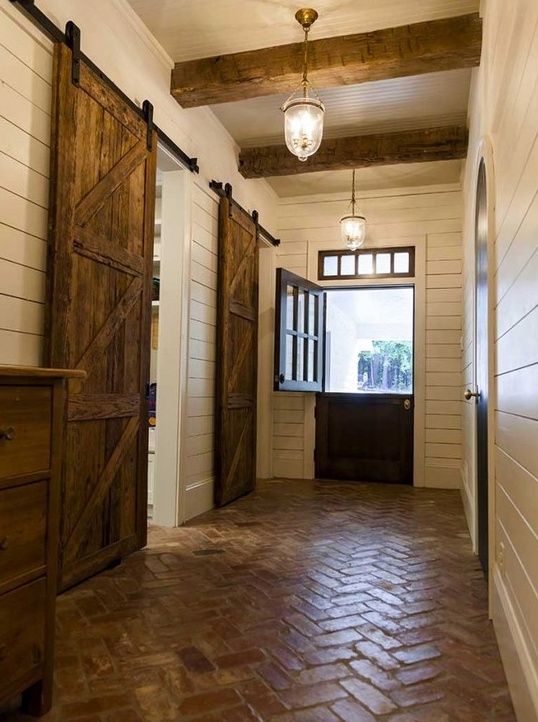 4. GLAM LAUNDRY ROOMS - Your least favorite chore is a little bit easier to bear in these gorgeous multipurpose spaces. Our customers are making their laundry rooms more functional with extra storage and counter space. Let us know what you think of our favorite finds below!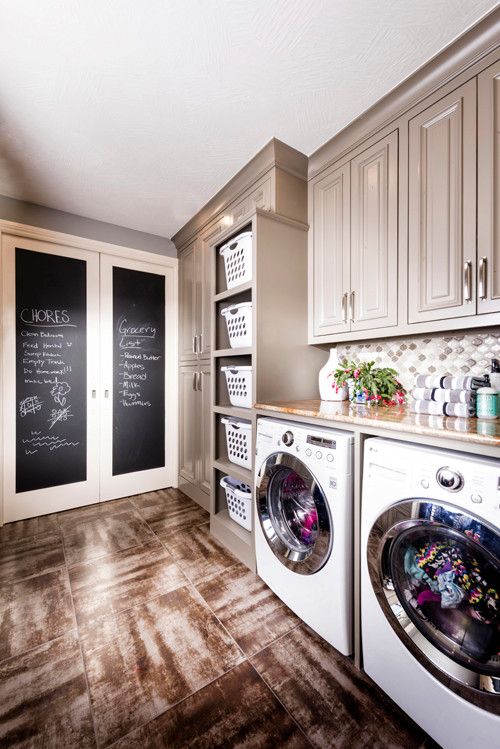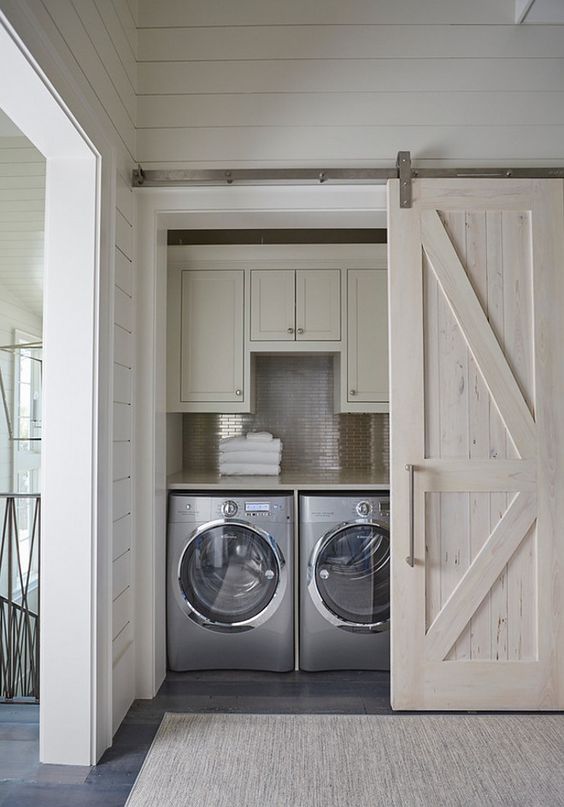 5. OPEN SHELVING - It might be time to ditch your kitchen full of bulky cabinets filled with dishes no one ever uses and replace it with plenty of open shelving that can beautifully display dishes, herbs and spices, utensils, canisters and more. Add floating shelves to your office space or living area as well for a modern alternative to built-ins.
6. NEUTRALS - White walls are quickly becoming a favorite of mine. Don't let the old stigma fool you. White walls are anything but boring and lifeless. They brighten up a room and give you the opportunity to play with color in other aspects of your home. Beige and grays are also great neutrals that will never go out of style.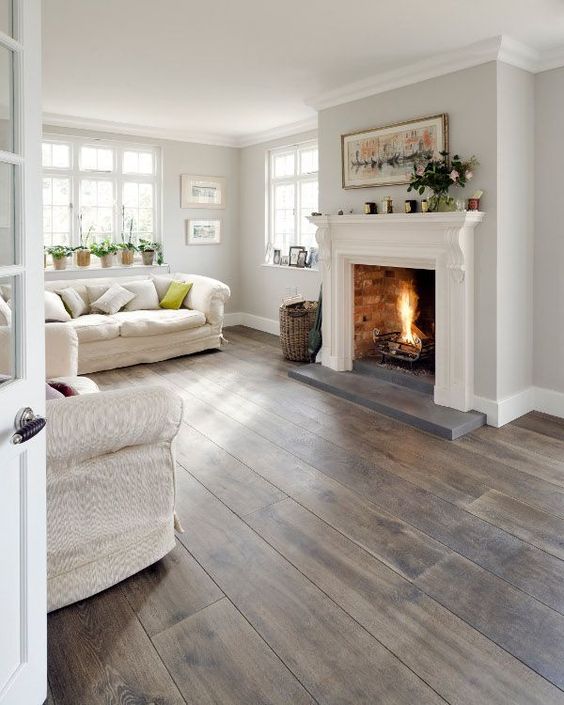 7. SMART HOMES - We all use technology on a daily basis and now your home can be tech friendly too. Think more advanced security systems, the ability to control your lights, thermostat, music and more from your iPad, as well as more energy efficient homes and smart appliances.
If you are interested in learning more about what we do here at Willmark, click on the Contact Us tab and send us an email. We would love to get started on your next home project!